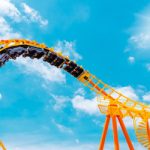 (October 17,2023) -- Venture Capital (VC) fundraising is on track to close the year with $57 billion—67% below the 2022 record—and 459 funds, the lowest fund count since 2013, according to the latest PitchBook-NVCA Venture Monitor.
During the later years of the boom cycle, VC became the best-performing alternative asset class. LPs clamored for the sector. But times have changed.
"[The] venture fundraising environment has been one of the worst in the first nine months of this year that we have seen in the past decade," said Brijesh Jeevarathnam, global head of fund investments at Adams Street Partners, an LP in many VC funds. "After [a] sluggish four, five months, things are picking up for the next six to 12 months."
But just because there's an increase in activity doesn't mean that total VC fundraising will be more robust in 2024.
Kirsten Morin, co-head of venture capital at HighVista Strategies, an asset manager and fund-of-funds, said that VC funds are unlikely to raise more capital next than they are raising this year.
That's mainly because most firms raising capital in this market are top-tier VCs, but many are raising smaller vehicles than they have in the past, according to Jeevarathnam.
"It takes a certain conviction and confidence for a manager to come back for capital in this environment," he said.
In other words, LPs are much more likely to back new vehicles of firms that have strong historic performance. After years of showing positive double-digit returns, one year IRR for the asset class plunged to -18.4% in Q4 2022, and then slightly recovered to -16.8% in Q1 of this year, according to the PitchBook-NVCA Venture Monitor.
But it's not just IRRs. LPs are increasingly pushing managers to show actual cash returns, a requirement that will be most difficult for newer managers to reach.
"Paper gains can help raise the first successor fund, but by fund three, we typically expect to see some demonstrable returns on a realized basis," Morin said. She added that during the later years of the boom cycle, many emerging managers received a "hall pass" on cash returns when raising their third or fourth fund, but LPs will now hold them accountable.
That means many funds will hold off on fundraising until they have more significant cash returns, a measure known as distributions to paid-in (DPI) capital, according to Beezer Clarkson, partner at Sapphire Partners, a VC fund-of-funds. Exit activity is on track to be the lowest in a decade, according to the report.
VC firms will simply not raise funds as frequently as they previously intended. "I've seen firms push [their fundraising cycle] from every two to four years," Clarkson said.
For Morin, this is a welcome development.
"The breakneck pace of fundraising we observed in 2021 and 2022 wasn't healthy for the industry," she said. "GPs have rediscovered the value of vintage year diversification, and they've adjusted their capital deployment pace more in line with historical norms."