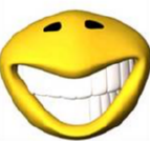 WASHINGTON —Walmart Stores, Inc., has entered into a corporate-wide settlement agreement with the U.S. Department of Labor to improve safety and health conditions in all 2,857 Walmart and Sam's Club stores under federal jurisdiction. The settlement, which resolves two enforcement cases that began in 2011, includes provisions for the Bentonville, Ark.-based retailer to enhance safety and health practices and training related to trash compactors, cleaning chemicals and hazard communications corporate-wide.
"This settlement will help to keep thousands of exposed Walmart workers safe and healthy on the job," said Assistant Secretary of Labor for Occupational Safety and Health Dr. David Michaels. "We hope this sends a strong message that the law requires employers to provide safe working conditions, and OSHA will use all the tools at our disposal to ensure that all employers follow the law."
Under the settlement, trash compactors must remain locked while not in use, and may not be operated except under the supervision of a trained manager or other trained, designated monitor. Walmart will also improve its hazard communications training; and, for cleaning chemicals, will enhance its procedures to ensure that employees do not handle undiluted chemicals. Also, the company must ensure that a protective protocol is in place in case of any malfunctions with a store's cleaning chemicals dispensing equipment. Walmart will ensure employees are trained on the new procedures in a language, format, and vocabulary that the workers can understand.
For the safety citations pertinent to the corporate-wide trash compactor abatement, the settlement affirms one repeat lockout/tagout citation, two serious lockout/tagout citations, two serious confined space citations, and one serious machine guarding citation.
For the health citations pertinent to the corporate-wide cleaning chemical and hazard communication abatement, the settlement affirms two serious citations related to personal protective equipment, and two serious hazard communication citations.
A summary of the agreement will be posted in each affected store.
Settlement negotiations followed issuance of citations from two separate inspections conducted at the Walmart Supercenter store in Rochester, N.Y. A safety inspection was initiated on Aug. 2, 2011, and a health inspection began Aug. 17, 2011. As part of the settlement, Walmart has also agreed to abate other hazards in the Rochester store unrelated to the corporate-wide remedy, and will pay $190,000 in civil penalties.
For the citations not related to the corporate-wide abatement, citations affirmed in the settlement include one repeat electrical hazard citation, one serious citation for obstructed exit routes, two serious machine guarding citations, one repeat other-than-serious platform fall hazard citation, and 11 serious bloodborne pathogens citations.
The settlement agreement can be viewed at https://www.osha.gov/CWSA/walmart2013.html.
Under the Occupational Safety and Health Act of 1970, employers are responsible for providing safe and healthful workplaces for their employees. OSHA's role is to ensure these conditions for America's working men and women by setting and enforcing standards, and providing training, education and assistance. For more information, visit https://www.osha.gov