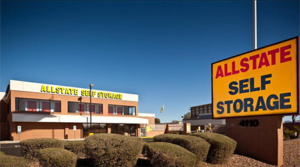 Allstate Self Storage located at 4110 E. Bell Road in Phoenix, AZ was sold for $6.7 million, or $88 PSF and $8,535 per storage unit, to U-Haul International.
The property was constructed in 1999 and consists of about 68,250-square-feet and 785 storage units plus a 7,600 square foot, 2-tenant retail building.
Occupancy at time of closing was about 90% and sold at a 5.8% cap rate.
Bill Alter of Rein & Grossoehme Commercial Real Estate in Phoenix handled the transaction. This was Bill Alter's 145th self-storage sale.
To learn more, Alter can be reached at 602.315.0771 or at Bill@RGcre.com.