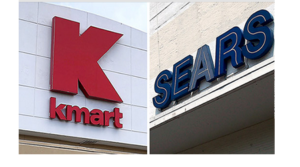 Sears Holdings Corp (SHLD.O) said it will close 63 additional stores in the United States after the holiday season as part of its continued effort to return to profitability in a difficult retail environment.
The announcement, made to employees on Thursday and available on the company's website, follows news last month that Whirlpool Corp would stop supplying some big name-brand appliances to Sears, and a fresh cash infusion from Chief Executive Edward Lampert.
Then on Friday, the company announced that by the end of January, 45 more Kmart and 18 more Sears stores would be closed. In addition to the sale pricing announced two days earlier, the company plans to begin liquidation sales as early as November 9 at the stores that will be closing.
Two in Arizona, the Kmart at 1214 E Florence Blvd. in Casas Grande and the Sears store at Fiesta Mall in Mesa, Arizona.
Sears noted that all the stores tagged for closure will remain open through the holiday season. Of the 18 Sears store closures, there are 15 Sears Auto Centers located at the stores that will be closed in December.
Here's a full list of the 63 stares that will be closing.
The move will reduce the number of locations operated by Sears, once the largest U.S. department store chain, to around 1,000, from 2,019 stores in 2012.
Liquidation sales at the closing stores will begin as early as Nov. 9, Sears said.
Shares in Sears, which have lost 54 percent over the past year, ended 4.8 percent lower on Friday at $5.17 on Friday.