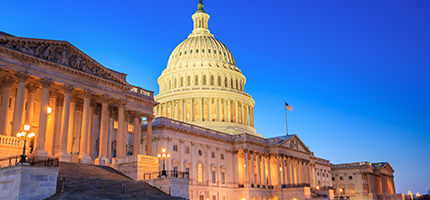 FOMC Rocked Stock Market World
Wednesday, Sept. 18, 2103 – The Dow Jones industrial average jumped 147.21 points, or 1%, to 15,676.94. The S&P 500 surged 20.76 points, or 1.2 per cent, to 1,725.52, slicing through its previous all-time high of 1,709.67 set on Aug. 2. The NASDAQ composite rose 37.94 points, or 1 per cent, to 3,783.64.
Stocks traded slightly lower throughout the morning, but took off immediately after the Fed's decision in the early afternoon. Bond yields fell sharply — their biggest move in nearly two years. The price of gold had its biggest one-day jump in four years as traders anticipated that the Fed's decision might cause inflation.
US Dollar weakened with the news today. The New Zealand and Australian dollars were the biggest beneficiaries of U.S. dollar weakness but the Canadian dollar wasn't far behind. Thanks to the Federal Open Market Committee (FOMC) announcement, the EUR/USD strengthened, breaking through 1.35 to the US Dollar, this its strongest level since February (1.35255) while the British pound rose to its strongest level against the U.S. dollar in 7 months (1.61407). The NZD closed at 1.19252, the AUD was at 1.05286; Canadian dollar strengthened to 1.02226 over the US dollar.
Policymakers Say "Expect Slower Growth & Increased Spending Next Year"
Wednesday morning, FOMC reported a more downbeat outlook on the U.S. economy for 2013 and 2014 than it did three months ago. The Fed predicts that the economy will grow by just 2% to 2.3% this year, down from its previous forecast from their last meeting in June of 2.3% to 2.6% growth. But the Fed's policymakers expect the unemployment rate to fall to 7.1% to 7.3% by the end of 2013, slightly below its June forecast of 7.2% to 7.3%. It predicts that unemployment will fall as low as 6.4% next year, down from 6.5% in its June forecast. The unemployment rate is now 7.3%. For full report click here.
Wednesday afternoon, the Center for Medicare and Medicaid Services Office of the Actuary chimed in and projected modest health spending growth for the nation's health care spending. Government experts predict a jump by 6.1% next year as the big coverage expansion in President Obama's overhaul kicks in. That's more than 2 percentage points higher than the growth rate forecast for this year, and compares with a growth rate that has hovered under 4%, historically low, for the past four years. Much of the increase projected for next year is attributed to the new health care program. Without it, the estimated growth would be 4.5%, according to Wednesday's report. The full findings were published online by the journal Health Affairs and can be found by clicking here.
Walgreen shifts health coverage over to Employees to choose from Exchange
Walgreen Co. is joining a growing push from big businesses to shift more responsibility for finding insurance onto their employees as health care costs continue to climb. The nation's largest drugstore chain said Wednesday that it will send its 180,000 workers and dependents to a private health insurance exchange where they will pick from as many as 25 plans instead of having the company give them two to four options. Walgreen's employers normally pay most of their coverage cost, and Walgreen's contribution toward the benefit won't change. The company said the move will give its workers more choices and help them become better consumers.
Court ruling: Clicking 'Like' on Facebook is exercise in First Amendment Right
Clicking "Like" on Facebook is constitutionally protected free speech and can be considered the 21st century-equivalent of a campaign yard sign, a federal appeals court ruled Wednesday. The 4th U.S. Circuit Court of Appeals in Richmond reversed a lower court ruling that said merely "liking" a Facebook page was insufficient speech to merit constitutional protection. Exactly what a "like" means — if anything — played a part in a Virginia case involving six people who say Hampton Sheriff B.J. Roberts fired them for supporting an opponent in his 2009 re-election bid, which he won. The workers sued, saying their First Amendment rights were violated.
Coal's future becoming more uncertain globally
Economic forces, pollution concerns and competition from cleaner fuels are slowly nudging nations around the globe away from the fuel that made the industrial revolution possible. The U.S. will burn 943 million tons of coal this year, only about as much as it did in 1993. Now it's on the verge of adopting pollution rules that may all but prohibit the construction of new coal plants. And China, which burns 4 billion tons of coal a year — as much as the rest of the world combined — is taking steps to slow the staggering growth of its coal consumption and may even be approaching a peak. According to the World Coal Association, coal provides around 30% of global primary energy needs, generates 41% of the world's electricity and is used in the production of 70% of the world's steel. Click here for coal statistics from around the world the US as a net coal exporter.
Commerce Department Reports August permits increasing pace
U.S. builders started work in August on the most single-family homes in six months and requested permits to construct even more in future months. Building permits in August 2013 were at a seasonally adjusted annual rate (SAAR) of 918,000, down 3.8 percent from the revised July rate and up 11.0 percent from August 2012. Housing starts in August 2013 were at a SAAR of 891,000, up 0.9 percent from the revised July estimate and up 19.0 percent from August 2012. The figures suggest housing remains a driver of economic growth despite rising mortgage rates. Construction of single-family homes rose 7% last month to a seasonally adjusted annual rate of 628,000, the Commerce Department said Wednesday. That's the fastest rate since February. And builders sought 627,000 permits to construct future single-family homes, 3% more than July and the best pace since May 2008.
FedEx says quarterly profit up 7%
FedEx Corp. boosted quarterly profit by 7% this summer despite a dip in revenue at its express-delivery unit, and it will raise prices on many U.S. shipments in January. The weak global economy is still creating turbulence in FedEx's air-shipment business. But its ground-shipping unit continues to churn out strong profit — operating income was twice that of the express business. FedEx said Wednesday that it earned $489 million in the June-through-August quarter, which topped analysts' expectations. Click here for full report.
McDonald's Dividends Announced Wednesday
McDonald's announced it is raising its quarterly cash dividend by 5%, bringing its fourth-quarter payout to more than $800 million. The world's largest hamburger chain says its quarterly dividend increases to 81 cents from 77 cents, for an annual total of $3.24 per share. It will make the next payout on Dec. 16 to shareholders of record at Dec. 2. McDonald's Corp. expects to return between $4.5 billion and $5 billion to its shareholders through dividends and stock repurchases in 2013. McDonald's has raised its dividend every year since making its first payout in 1976. In July, the Oakbrook, Ill., company reported a 4 per cent rise in second-quarter profit but missed expectations and warned of a tough year ahead, given heightened competition and rough economic conditions around the world. Click here for full report.