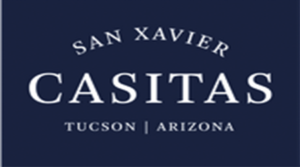 TUCSON, Ariz. – CBRE announced the $31.15 million sale of a 426-unit multifamily portfolio consisting of one- and two-bedroom casitas in 28 communities across the greater Tucson area.
CBRE's Tucson capital markets team comprised of brokerage, debt and equity and appraisal services all contributed to the transaction. The buyer, HZ One, LLC, a Tucson-based venture led by Chris Kemmerly, Marcel Dabdoub and Ike Isaacson, plans to brand the portfolio as San Xavier Casitas.
CBRE's Capital Markets Debt & Structured Finance team, Tim Prouty, Kevin Prouty and Theresa Witz, secured a debt package consisting of 12 separate loans – eight standalone loans and four grouped loans – originating from the Freddie Mac Small Balance Loan program.
"The portfolio's expansive presence across the Tucson metro provided stability and ultimately helped secure the financing," said CBRE's Tim Prouty. "The added flexibility offered by the Small Balance Loan program was crucial to a successful structuring of the debt."
The loan package was the largest single Small Balance Loan financing completed by CBRE and Freddie Mac since the program began nearly two years ago.
Byron Bridges with CBRE Valuation & Advisory Services in Tucson led the team's appraisal services.
For additional information, Isaacson can be reached at 520.777.4089 and Prouty should be contacted at 520.323.5123.
To learn more, login and see RED Comp #5645.