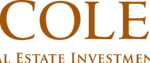 PHOENIX, PRNewswire — Cole Real Estate Investments, Inc. (NYSE: COLE), a market-leading net lease REIT, announced on behalf of its private capital management business, Cole Capital™, the acquisition of 12 single-tenant office and industrial properties by Cole Corporate Income Trust, Inc. (CCIT). The combined price of the acquisitions was approximately $386.1 million, and included corporate facilities in North Carolina, Tennessee, Virginia, Texas, New Jersey, Nevada, Arizona, California and Colorado.
CCIT invests primarily in strategic single-tenant, income-producing, necessity corporate properties leased to creditworthy tenants under long-term net leases. Cole Corporate Income Advisors, LLC, a subsidiary of Cole Real Estate Investments, Inc., serves as external advisor to CCIT.
"The diversified industries, geographic locations, remaining lease terms and strategic importance of the properties for the tenants made these solid acquisition targets," said Thomas W. Roberts, executive vice president and head of real estate investments at Cole Real Estate Investments, Inc. "We continue to identify opportunities that meet our stringent acquisitions criteria and satisfy our rigorous underwriting processes, while building a high-quality portfolio of net-leased office and industrial assets for CCIT."
AMAZON.COM DISTRIBUTION CENTERS – Nashville and Richmond MSAs
CCIT acquired two Amazon.com (A&P 'AA-') distribution warehouses totaling more than 2 million combined square feet in Murfreesboro, TN, and Chester, VA. The build-to-suit properties serve as regional distribution centers for the world's largest online retailer.
AT&T SERVICES FACILITY – Dallas-Ft. Worth MSA
CCIT acquired a 199,248-square-foot, three-story office property located in Plano, TX. The property serves as an "AT&T Foundry" innovation center, an R&D facility where AT&T (parent company S&P 'A-') and its partners collaborate on creating new technology.
BJ'S WHOLESALE CLUB WAREHOUSE/DISTRIBUTION CENTER – Philadelphia MSA
CCIT acquired a 633,836-square-foot warehouse facility in Burlington, NJ, via a sale-leaseback transaction. The facility serves as the regional distribution center for BJ's retail stores in the Mid-Atlantic region. This facility is one of only three distribution centers operated by BJ's.
DUKE UNIVERSITY HEALTH SYSTEM – Durham-Chapel Hill MSA
CCIT acquired a 126,225-square-foot, three-story office building leased to Duke PRMO, LLC, part of the Duke University Health System network. The facility provides administrative and training support to the health system.
TREX WAREHOUSE – Reno MSA
CCIT acquired a 337,500-square-foot industrial warehouse leased to the Trex Company in Fernley, NV. The property serves as a raw materials warehouse for Trex, the world's largest manufacturer of wood-alternative decking and railing products.
Six-facility Portfolio – Phoenix, San Jose and Denver MSAs
CCIT acquired an 833,079-square-foot, six-facility portfolio that includes three properties in the Phoenix, AZ MSA: a DeVry University educational facility, a CVS Caremark back office/call center and C.R. Bard's customer service, conference and showroom facility; two properties in San Jose, CA: Acxiom's West Coast headquarters and Bestronics' corporate headquarters and manufacturing facility; and one facility in Denver, CO: Boise Paper Holdings' paper corrugation plant servicing the West.