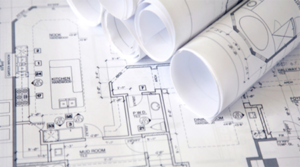 Amendment recognizes changing private-sector needs
PIMA COUNTY – The Pima County Board of Supervisors on May 6 unanimously approved a zoning regulation amendment that allows for increased building heights in industrial zones.
The change would permit maximum building heights of 80 feet, up from 34 feet, in Multiple Use Zone areas.  For Light Industrial/Warehousing and General Industrial zones heights are now permitted to 90 feet, up from 39 feet and 34 feet, respectively. Under the updated code, buildings would be required to have setbacks distances of at least double the total building height from any abutting single-family detached residences in multiple use zones.  The same regulations would apply in non-residential areas.
"We have noticed an increasing demand for greater allowable building heights from economic development prospects.  It is usually a qualifier for site selectors since companies do not want to go through a public hearing process for a variance," said Carla Blackwell, Director of Development Services.
"The ability to have increased building heights will allow for greater use of existing infrastructure that is already in place in these areas," said Tom Drzazgowski, Chief Zoning Inspector.
Buildings in these zones also would still be subject to restrictions in Approach-Departure Corridors for Davis-Monthan Airforce Base and Tucson International Airport. Those corridors have their own height limit restrictions that are imposed and this code amendment does not change the height limits in these corridors.
In addition, supervisors approved a change to the Board of Adjustment Variance Notification Area requirements.  Applicants seeking variances, temporary use permits and interpretations will be required to notify owners of certain properties within 1,000 feet of the subject property. Those properties include ones zoned for Institutional Reserve, Rural Homestead, Rural Residential, Mount Lemmon, Suburban Ranch, Suburban Ranch Estate, Single Residence, Major Resort, Campus Park Industrial and Heavy Industrial.