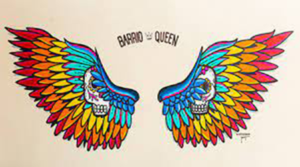 Famous Dave's parent company BBQ Holdings announced last week during its fourth quarter earnings call, the intention to acquire Mexican fine-dining brand, Barrio Queen. The $28 million deal with the Arizona-based, 7-unit restaurant brand is expected to go through in April and will be BBQ Holdings' largest acquisition to date (and its third in the past year).
"We are thrilled to pass the baton to the BBQ Holdings team and couldn't be more proud of what we have built," Linda Nash, co-owner of Barrio Queen said in a statement. "The success of these restaurants is the result of many years of hard work and dedication from the Barrio team.  We are confident the transition will be smooth and seamless thanks to Anish Gandhi and his team at Brookwood Associates, who advised on the transaction."
This acquisition follows previous deals in April 2021, when BBQ Holdings purchased Granite City Brewery and Real Urban BBQ, and Oct. 2021, with the acquisition of Tahoe Joe's.
"We are excited to welcome Barrio Queen into the BBQ Holdings family," BBQ Holdings CEO Jeff Crivello said in a statement. "It's a beloved brand with an entrepreneurial team that has done a great job. The food offerings and environment are unlike any of our other brands. It will be a truly unique addition to our portfolio. We look forward to continuing their path of success."
With seven restaurants across Arizona and an eighth on the way (opening date of Dec. 2022), Crivello sees room for growth, as Barrio Queen fills the fine-dining gap in BBQ Holdings' portfolio.
"BBQ Holdings is on a great growth trajectory," he added. "We have three pillars of growth: adding topline sales to our current restaurants, new prototypes and organic new units, and M&A to build a diversified portfolio of food and beverage brands.  Barrio Queen is the perfect fit for our portfolio."