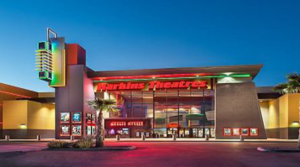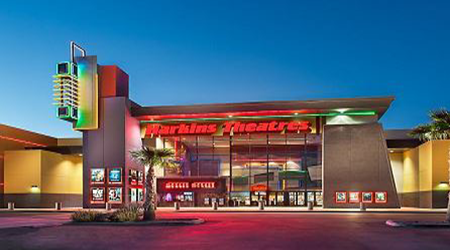 MARANA, ARIZONA – The Harkins Theatres Arizona Pavilions 12 Cinema in Marana, AZ sold to  30 West Pershing, LLC, a subsidiary of the Missouri-based investment company, EPR Properties. The sale closed on December 4, 2019 for a purchase price of $8,475,000 ($186 PSF).
EPR is a specialty real estate investment trust (REIT) that invests in properties in select market segments which require unique industry knowledge and offer the potential for stable and attractive returns. With two decades of success and over $2 billion in theatre investments, the company brings valuable experience and insight to theatre real estate investing.
Greg Laing with Phoenix Commercial Advisors represented the purchaser.
"The Harkins Theatre purchase was a straight investment," Greg Laing said. "The Harkins brand will remain and made the 12-theatre cinema all the more attractive to the buyer with the Harkins brand."
EPR Properties owns the strongest portfolio of theatres operated by premiere motion picture exhibition companies in the country.
Moviegoing remains the dominant out of home entertainment experience with a stable 25-year revenue compound annual growth rate of 3%, 2018 record revenues of $11.8B and attendance of 1.3B. Today's audiences are seeking a complete experience when they spend their leisure dollars. Expanded food and beverage concepts, luxury seating and the latest technology enhance the new moviegoing experience.
Tim Westfall and Ryan Moroney of Newmark Knight Frank represented the seller, Marana Cinemas Associates, a Larson Baker affiliate.
For more information, Westfall and Moroney can be contacted at 602.952.3822 and Laing should be reached at 602-734-7207.
To learn more, see RED #7365.