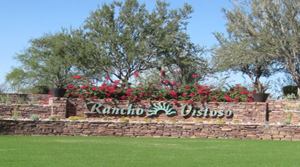 Oro Valley, Arizona -- Land Advisors Organization (LAO) Closed on $7.721 million in residential land deals in northwest Tucson since the start of 2019.
Pulte Home Company plans to plat for development 45 acres of land in Oro Valley at Rancho Vistoso. The land drew a sale price of $4.9 million ($108,888 per acre) in this all cash transaction. The Seller was a group of private investors doing business as VPII Loan, LLC and ML Manager, LLC of Phoenix.
Pulte plans to plat the parcels for a mixture of production lot sizes.
Will White and John Carroll with Land Advisors Organization (LAO) handled the transaction.
This is the same seller who sold 190 acres in October to a New York-based land investment REIT, JEN Arizona 32, LLC and affiliate TerraWest Communities (Mike Jesberger), Blocks 5H and 5I at Rancho Vistoso Neighborhood 5 in Oro Valley sold for $6.3 million. The transaction was also negotiated by LAO.
"This is a great location in the project. The homebuilder opportunities in Rancho Vistoso have become extremely limited and the production has been extremely strong," said White. "We don't expect future lot opportunities to be available for long up there and most are sold before we actually get out to market with them. Vistoso has extremely strong pricing power and demand and that really has been the driver."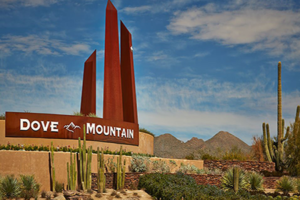 In a separate transaction, Mattamy Homes purchased 26 finished lots from Pusch Ridge Christian Academy, beneficiary of Cottonwood Properties (David Mehl, manager) at Blue Agave II in Dove Mountain. The lots are 70X130 and sold for $108,500 per lot, or $2.821 million.
The lots are contiguous to Mattamy's current Blue Agave I subdivision with 192 lots purchased in 2016 when finished lot prices were $74,479 per lot.
Will White and John Carroll with Land Advisors Organization (LAO) also handled this transaction
"Dove Mountain continues to offer a great lot delivery program for the master-plan's builders, allowing them to have a steady stream of lots on time," White stated.  "The project currently is home to several homebuilders and is experiencing strong activity as we head into 2019. The northwest portion of the community has some of the best golf/desert frontage parcels in the northwest area of Tucson and the amazing views that come with them. We are expecting the coming year to be extremely active in Dove Mountain."
For more information White and Carroll should be reached at 520.514.7454.
To learn more, see RED Comp #6475 and #6479.