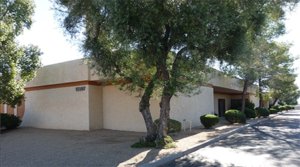 Scottsdale-based Firm Closes Deal in Scottsdale Airpark
Scottsdale, Ariz. -- LevRose Commercial Real Estate, a leading Scottsdale based commercial real estate brokerage closed the sale of a multi-tenant office/flex building in Scottsdale, Arizona for $3,350,000.
Located at 15207 N. 75th St., the sale was facilitated by Jason Reddington and Keri Davies of LevRose Commercial Real Estate. The property was sold to Airpark Office 75, LLC.  Reddington and Davies represented the Buyer in the transaction.
"We were extremely excited to work with the Buyer and help him find a trophy asset in the Airpark," said Reddington. "This was his third acquisition in the past 12 months.  He loves industrial/flex product, but it is so hard to find. Locating an asset in a location like the Airpark will be a great addition to our client's portfolio."
With an expertise in office and retail, tenant/landlord representation and sales transactions, LevRose Commercial Real Estate has been serving the Valley since 1992. Locally owned LevRose is affiliated with TCN Worldwide, a consortium of independent commercial real estate firms providing complete real estate solutions locally, nationally and internationally.
For more information, Reddington and Davies should be reached at 480-947-0600.