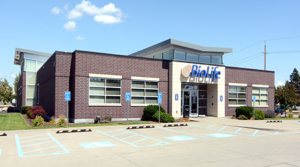 HAYDEN, Idaho and LAYTON, Utah – An affiliate of Livingston Street Capital, a boutique private equity firm focused on commercial real estate investments throughout the U.S., has sold two medical office properties totaling 31,500 square feet to AEI Net Lease Portfolio 19 DST.
The assets, which include a 15,000 square-foot building in Hayden, Idaho and a 16,500 square-foot building in Layton, Utah, are both 100% leased to BioLife Plasma Services L.P, an industry leader in the collection of high-quality plasma that is processed into life-saving plasma-based therapies. The properties sold for a total consideration of $14.4 million, according to Peter Scola, President and Co-CEO of Livingston Street Capital.
"The properties greatly benefit from the strength of the tenant and its long-term operating history at both of these locations," says Scola. "There is strong investor demand for healthcare assets due to the duration of income and attractive stability they provide throughout economic cycles. Medical offices further proved their resilience during the pandemic, seeing the lowest decline in investment volume in 2020 of all major property sectors, and an increase in average asking price over that same period."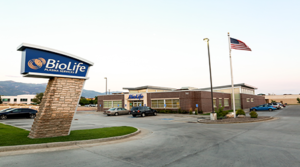 Scola notes that part of Livingston's strategy is to focus on investments that serve an essential need for tenants and that can achieve significant growth potential. This focus also means recognizing when it is time to be flexible and pivot acquisition and disposition strategies to best meet the ever-changing market and maximize returns.
"The facilities are newer construction, build-to-suit properties that are equipped to serve not only the immediate local community, but populations that travel from further distances to receive life-changing therapies and tests," says Scola. "These essential services, combined with the strength of the healthcare sector, make the properties positioned to generate stable, long-term growth. By leveraging these strengths, we were able to pivot our original strategy to meet the demand of the current market for quality properties and profitability monetize our investment."
The two properties acquired include:
8300 N. Cornerstone Drive in Hayden, Idaho: This property is located in the eastern portion of Hayden, Idaho and is conveniently situated just off U.S. Route 95
781 Heritage Park Boulevard in Layton, Utah: The property is located in Layton, the most populous city in Davis County and the ninth most populous city in the state.
In addition to healthcare assets, Livingston continues to actively acquire core and core-plus investments around the country across a range of sectors, including active adult, independent living, and traditional multifamily communities.