By: Elliott Pollack The Monday Morning Quarterback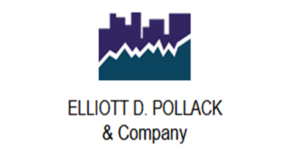 Everything is more expensive, and consumers are not happy about it. Inflation has now reached 7.5%, the highest it's been in 40 years. Prices have increased across the board, led by gasoline prices, housing, automobiles, food, and clothing. Consumer sentiment has dropped, largely due to the fact that each dollar doesn't stretch nearly as far as it used to just a short time ago. We await the Fed's decision to increase interest rates, which by now is a foregone conclusion. Housing affordability also continues to deteriorate, both within Greater Phoenix and Greater Tucson.
Despite these headwinds, the latest forecasts are for the U.S. economy to grow at a strong rate this year and at above-average levels next year. On to the data.
U.S. Snapshot:
The Blue Chip Economic Indicators panel continues to project GDP growth at a sustainable pace for the next two years, following an impressive growth rate of 5.7% in 2021. The 2022 forecast declined from 3.9% to 3.7% while the 2023 forecast remained at 2.6%. The primary concerns were inflation, geopolitical conflict, and COVID.
The consumer price index saw its biggest annual jump in 40 years. In January, the CPI All Items index increased 7.5%. Core-inflation (a measure that removes food and energy) increased 6.0%. Last month's increase may force the Fed to act quicker and more aggressively, as inflation remains well above their 2% target.
Largely in response to inflation, consumer sentiment dropped to its lowest level in a decade. While other issues continue to drag down consumer sentiment, inflation is by far the biggest reason for such a dramatic decline. The level fell 8.2% from a month ago and 19.7% from a year ago.
Consumer credit increased $18.9 billion in December. The increase was primarily driven by nonrevolving credit ($16.8 billion) with revolving credit only increasing $2.4 billion.
The Treasury budget saw its first surplus in January since September 2019.
Arizona Snapshot:
NAHB/Wells Fargo Housing Opportunity Index (HOI) released their fourth quarter data and the picture is not pretty for potential buyers. Affordability declined significantly again in Greater Phoenix and Greater Tucson. In Phoenix, affordability last quarter was at 44.5%, down from 51.2% in the third quarter. Tucson saw a decline from 64.8% to 58%. As a comparison, affordability across the U.S. declined from 56.6% to 54.2%.
The decline in affordability has been significant in Arizona's major metros. When we look at the fourth quarter in 2015, 2019 and 2021, Phoenix saw a decline from 68.9% to 64.9% and currently sits at 44.5%. Tucson's affordability declined from 77.2% to 71.2% and last quarter sat at 58% for the same time periods.
According to the latest data from the Information Market, the number of new build sales dropped 15.7% from a year earlier, while the number of resales declined 1.7%. During the same time period, the median sales price of new builds increased 20.4% and prices increased 28.4% for resales.
Compared to January 2019, last month's sales activity was up 9.7% for new builds with a price increase of 34.2%. Resale activity increased 18.3%, but prices went up nearly 70%.