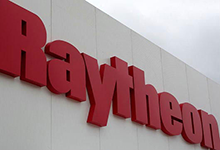 New Raytheon Arabia business unit to be established
RIYADH, Saudi Arabia — In a ceremony witnessed by the Custodian of the Two Holy Mosques, King Salman bin Abdulaziz Al Saud, and U.S. President Donald J. Trump, Raytheon Company (NYSE: RTN) and the Saudi Arabia Military Industries Company today signed a Memorandum of Understanding to cooperate on defense-related projects and technology development.
The agreement will enable continued global growth for Raytheon in key market areas such as Air Defense Systems, Smart Munitions, C4I Systems and Cyber Security of Defense Systems and Platforms. This partnership will also contribute directly to the Kingdom of Saudi Arabia's localized defense ecosystem with regional expert capabilities, and will provide a long-term foundation for Saudi Arabia's economic development.
"This strategic partnership is the next step in our over 50-year relationship in the Kingdom of Saudi Arabia and a strong indicator of our continued global growth," said Thomas A. Kennedy, Raytheon Chairman and CEO. "By working together, we can help build world-class defense and cyber capabilities in the Kingdom of Saudi Arabia."
As part of this new agreement, Raytheon over the weekend announced plans to establish Raytheon Arabia, a Saudi legal entity wholly-owned by Raytheon that will focus on implementing programs to create indigenous defense, aerospace and security capabilities in the Kingdom. The new company will be based in Riyadh and is expected to include in-country program management, supply and sourcing capabilities, improved customer access and centralized accountability. These programs will positively impact Saudi and U.S. economies including job creation.