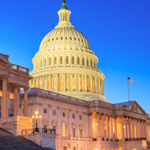 Real Estate Daily News Buzz is designed to give news snippets to readers that our (yet to be award winning) editors thought you could use to start your day. They come from various business perspectives, real estate, government, the Fed, local news, and the stock markets to save you time. Here you will find the headlines and what the news buzz for the day will be.
On Friday, the Dow Jones industrial average fell 50.67, or 0.3%, to 16,662.91. The S&P 500 index fell 0.12 of a point to 1,955.06. The NASDAQ composite gained 11.93 points, or 0.3%, to 4,464.93.
Benchmark U.S. crude rose $1.77 to close at $97.35 a barrel on the New York Mercantile Exchange. Brent crude, a benchmark for international oils used by many U.S. refineries, rose $1.46 to close at $103.53 on the ICE Futures exchange in London. Wholesale gasoline rose 3.2 cents to close at $2.699 a gallon. Natural gas fell 13 cents to close at $3.776 per 1,000 cubic feet. Heating oil rose 2.8 cents to close at $2.848 a gallon.
WHY DEATH, DESTRUCTION AND DISEASE HAVEN'T SUNK US MARKETS. YET.
NEW YORK (AP) — Europe appears on the brink of another recession. Islamic militants have seized Iraqi territory. Russian troops have massed on the Ukraine border, and the resulting sanctions are disrupting trade. An Ebola outbreak in Africa and Israel's war in Gaza are contributing to the gloom. It's been a grim summer in much of the world. Yet investors in the United States have largely shrugged it off — so far at least. A big reason is that five years after the Great Recession officially ended, the U.S. economy is showing a strength and durability that other major nations can only envy.
SEA WORLD PLANS BIGGER KILLER WHALE ENVIRONMENTS
NEW YORK (AP) — After more than a year of public criticism of its treatment of killer whales, SeaWorld said Friday that it will build new, larger environments at its theme parks and will fund additional research on the animals along with programs to protect ocean health and whales in the wild. The Orlando, Florida, company said the renovations have been in the works for some time and that they are not a response to the documentary "Blackfish" or the criticism of the company that followed the release of the film. The company's shares, which are trading near their lowest point since SeaWorld listed its stock on public markets last year, rose Friday. But it remains to be seen if the renovations will fully address concerns about keeping large marine mammals in captivity.
THREE-WHEELED ELIO GETS CLOSER TO GOING ON SALE
ROYAL OAK, Mich. (AP) — Your next commuter car could have two seats, three wheels and get 84 miles to the gallon. Elio Motors wants to revolutionize U.S. roads with its tiny car, which is the same length as a Honda Fit but half the weight. With a starting price of $6,800, it's also less than half the cost. Phoenix-based Elio plans to start making the cars next fall at a former General Motors plant in Shreveport, Louisiana.
US FACTORY OUTPUT SURGES IN JULY
WASHINGTON (AP) — U.S. factory output rose for the sixth consecutive month in July, led by a jump in the production of motor vehicles, furniture, textiles and metals. Manufacturing production rose 1 per cent in July compared with the prior month, the Federal Reserve reported Friday. Factory output in June was revised slightly higher to a 0.3% increase. Overall industrial production, which includes manufacturing, mining and utilities, rose 0.4% in July, dragged down by a 3.4% drop in production at utilities.
EBOLA PUTS FOCUS ON DRUGS MADE IN TOBACCO PLANTS
NEW YORK (AP) — It's an eye-catching angle in the story of an experimental treatment for Ebola: The drug comes from tobacco plants that were turned into living pharmaceutical factories. Using plants this way — sometimes called "pharming" — can produce complex and valuable proteins for medicines. That approach, studied for about 20 years, hasn't caught on widely in the pharmaceutical industry. But some companies and academic labs are pursuing it to create medicines and vaccines against such targets as HIV, cancer, the deadly Marburg virus and norovirus, known for causing outbreaks of stomach bug on cruise ships, as well as Ebola.
SUPER VALU BECOMES LATEST TO SUFFER DATA BREACH
NEW YORK (AP) — A data breach at Supervalu may have impacted as many as 200 of its grocery and liquor stores and potentially affected retail chains recently sold by the company in two dozen states. The announcement lengthens the list of retailers that have had security walls breached in recent months, including Target, P.F. Chang's and even the thrift store operations of Goodwill Industries International Inc. Hackers accessed a network that processes Supervalu transactions, with account numbers, expiration dates, card holder names and other information possibly stolen, the company said.
LEHMAN UNSECURED CREDITORS TO GET DISTRIBUTION
NEW YORK (AP) — Unsecured general creditors of Lehman Brothers will get $4.6 billion in their first round of payouts from the bankrupt investment bank next month. Lehman's bankruptcy in September of 2008 marked the start of the global financial crisis and was a major catalyst of the financial meltdown. It was the largest ever bankruptcy in U.S. history, with Lehman listing $639 billion in assets at the time. Trustee James Giddens filed a notice on Friday about the distribution, which is expected to start around Sept. 10.
GORE SUES AL JAZEERA AMERICA FOR UNPAID MILLIONS
LOS ANGELES (AP) — Former Vice-President Al Gore is suing Al Jazeera America, saying the news network is withholding tens of millions of dollars that it owes for buying Current TV from him and other shareholders for $500 million last year. David Boies, Gore's attorney, said in a statement that Al Jazeera America "wants to give itself a discount on the purchase price that was agreed to nearly two years ago." He said the suit was filed in Delaware Court of Chancery on Friday.