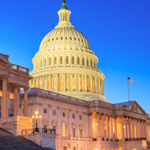 Real Estate Daily News Buzz is designed to give news snippets to readers that our (yet to be award winning) editors thought you could use to start your day. They come from various business perspectives, real estate, government, the Fed, local news, and the stock markets to save you time. Here you will find the headlines and what the news buzz for the day will be.
On Monday, the Dow Jones industrial average fell 99.99 points, or 0.6%, to close at 17,180.84. The Standard & Poor's 500 fell 12.70 points, or 0.6%, to 1,989.63. The NASDAQ composite lost 48.44 points, or 1%, to 4,605.16.
Benchmark U.S. crude fell $1.90, or 3.3 per cent, to close at $55.91 a barrel on the New York Mercantile Exchange. Brent crude, a benchmark for international oils used by many U.S. refineries, fell 79 cents to close at $61.06 in London. In other futures trading on the NYMEX, wholesale gasoline fell 2.1 cents to close at $1.576 a gallon. Heating oil fell 1.4 cents to close at $2.002 a gallon. Natural gas fell 7.6 cents to close at $3.719 per 1,000 cubic feet.
PET SMART FETCHES $8.7 BILLION BUYOUT
Nearly four months after announcing it would explore a sale, PetSmart Inc. (Nasdaq: PETM) has agreed to be bought out for $8.7 billion. A group led by BC Partners will pay $83 a share for the Phoenix-based pet-supply retailer. The deal was announced Sunday afternoon following a weeks-long auction that drew bids from Apollo Global Management and KKR & Co., both of whom had been reported as frontrunners in the ongoing bidding war for PetSmart. In addition to BC Partners, the winning consortium includes Caisse de Dépôt et Placement du Québec and StepStone. In August, the retailer bowed to pressure from activist investment group Jana Partners and agreed to seek a sale as part of a strategic review. Jana initially called for PetSmart to pursue a sale in early July. The pet-supply retailer's sales have been flat this year. Bloomberg reports that PetSmart was a good buyout candidate because of its strong balance sheet and high free-cash-flow yield – a measure of how much cash from operations a company generates relative to its share price.
PHOENIX RENTS EXPECTED TO RISE
PHOENIX - With the housing market remaining relatively flat, the rental market is hot. Rents around the Valley have risen 5.7% in the past year, according to Arizona State University's W.P. Carey School of Business, with the typical apartment rent up 5%. For the same period, home prices are down 2%. Fewer people are buying homes, while others do not have credit or a down payment to purchase. Still, others can't afford to buy in a desirable neighborhood so they decide to rent. In November, 2,742 leases were signed for houses across metro Phoenix, according to the Arizona Regional Multiple Listing Service. That's nearly half the number of homes sales during the month. The rental trend also is evident when looking at construction projects. More than 8,000 apartments are under construction or recently completed, reports The Republic, and more are in the pipeline.
I-11 MOVES ONE MORE STEP FORWARD
PHOENIX – The Arizona Transportation Board approved last Friday $15 million for the Tier 1 Environmental Impact Statement, which would allow the Arizona Department of Transportation to begin an environmental study in the area between Nogales and Wickenburg, part of the proposed corridor for Interstate 11. The Tier 1 EIS is expected to take three years to complete and will begin in 2015. The $15 million in funding for the environmental study will come from the 2015-2019 Five-Year Transportation Facilities Construction Program. The recommended I-11 corridor would likely follow U.S. highway 93 from the Hoover Dam bypass bridge south to Wickenburg, running west of the Phoenix metropolitan area, through the Tucson area to Nogales and the Mexican border. I-11 is envisioned as a continuous high-capacity trade corridor extending from Nogales to Las Vegas and potentially north toward Canada. The corridor will support a high proportion of large-scale manufacturing operations and focus reliable movement of freight traffic. As a multimodal corridor, I-11 also has the potential to include freight and passenger rail, energy transmission and other high-tech facilities. In October, the board reviewed and accepted the recommendations documented in the Corridor Concept Report, the final element in the initial two-year feasibility study. The report, along with all the study's documents and information, can be found at i11study.com.
RETAILERS HOPE MILLENIALS WILL SAVE CHRISTMAS!
CNBC is reporting that you better watch out, you better not cry – because the 20-somethings just may save Christmas for retailers. Unlike other age groups who are channeling their inner Scrooge by holding tight to their pocketbooks this holiday season, a survey from Bankrate.com finds that millennials – those aged 18 to 29 – are more likely to splurge. The reason? Those 20-somethings have the highest feelings of job and financial security, according to Bankrate. Twenty-eight percent of millennials said they plan to spend more money this holiday season, which may seem like a small percentage, but is double that of Americans aged 30 and older who plan to increase spending by just 11% or so.
BLACKSTONE TO SELL STAKE IN US CENTERS FOR $512.3 MILLION
Blackstone Group LP (BX) agreed to sell a majority stake in 39 U.S. shopping centers to joint-venture partner Kimco Realty Corp. (KIM) for $512.3 million in a deal that will almost double the firm's equity investment. Kimco will buy Blackstone's two-thirds interest in the properties, which total 5.6 million square feet (520,200 square meters) and are in New York, Virginia, Texas, Florida, California and Maryland, the real estate investment trust said today in a statement. The transaction is valued at $925 million including debt, the company said. Blackstone is selling some investments as it markets a new global real estate fund. The New York-based private-equity firm in October 2013 took public Brixmor Property Group Inc. (BRX), the second-largest U.S. shopping center landlord. Kimco, the biggest, has been reducing its number of joint ventures and selling lower-quality assets to simplify its holdings. Blackstone bought the interest in the Kimco venture in June 2013 for an implied value of about $733 million including debt from the UBS Wealth Management North American Property Fund, according to a statement at the time. The firm invested about $260 million of equity, according to a person with knowledge of the investment, who asked not to be identified because the financial details weren't public. Kimco's U.S. occupancy rose 60 basis points to 95.5% this year through the third quarter, the company said Oct. 29. A basis point is 0.01 percentage point.
MEMORIES OF FINANCIAL CRISIS FADING AS RISKS RISE
WASHINGTON (AP) — The lessons of the financial crisis may already be fading from memory. Last week, Congress acted to loosen the regulation of the high-risk investments that ignited the 2008 crisis. Housing regulators cut minimum down payments on home loans. And the Institute of International Finance declared it "worrisome" that global indebtedness, as a share of world economic output, has reached record levels. All this comes as subprime auto loans for financially stretched buyers are surging. And the so-called too-big-to-fail banks now loom even larger than before the crisis. The trend toward pre-crisis lending practices worries analysts who favored far-reaching reforms to safeguard the system.
SONY THREATENS TO SUE FOR PUBLISHING STOLEN EMAILS
WASHINGTON (AP) — A lawyer representing Sony Pictures Entertainment is warning news organizations not to publish details of company files leaked by hackers in one of the largest digital breaches ever against an American company. The Sony materials include studio financial records, employment files and what already has been revealed as salacious gossip by Hollywood executives. Attorney David Boies demanded Sunday that Sony's "stolen information" — publicly available on the Internet — should be returned or destroyed immediately because it contains privileged, private information. He says the studio could sue for damages or financial losses related to Sony's intellectual property or trade secrets.
STUDY: HOTTER DAYS IN US MEAN LESS COLD CASH
WASHINGTON (AP) — Hotter days mean less cold cash for Americans, according to a new study matching 40 years of temperatures to economics. Days that averaged about 77 degrees ended up reducing people's income by about $5 a day when compared with significantly cooler days. A county's average economic productivity decreases by nearly 1% for every degree Fahrenheit that the average daily temperature is above 59, says a National Bureau of Economic Research working paper released Monday. The study's authors predict that if the world continues on its current path of greenhouse gas emissions, even warmer temperatures later this century will squeeze the U.S. economy by tens of billions of dollars each year.
CEO OF BOB EVANS FARMS STEPS DOWN FROM POST
NEW ALBANY, Ohio (AP) — The CEO of Bob Evans Farms Inc. is stepping down by mutual agreement after more than eight years in the post as the restaurant operator works on improving its performance. Steve Davis is also giving up his position as a board member. Bob Evans Farms said that it has created an interim Office of the CEO while it looks for a permanent replacement as CEO. It named Chief Financial Officer Mark Hood and Mike Townsley, president of the Bob Evans Foods division, to the office.
FED LIKELY TO NOTE GAINS BUT SIGNAL NO RATE HIKE
WASHINGTON (AP) — The Federal Reserve seems poised to recognize sustained improvement in the U.S. economy, but not quite ready to raise a key interest rate. The Fed has long said it plans to keep a key interest rate near zero for a "considerable time." But if it drops that phrase from its statement following this week's policy meeting, it could signal that it is moving closer to raising rates. However, most economists think the Fed will wait until June to raise short-term rates. And some think that as long as inflation stays below its target rate of 2 per cent, it could wait longer. Low rates can encourage borrowing and spending and fuel growth. But if left too low for too long, they can accelerate inflation.
SALES OF MACADAMIAS SOAR IN KOREA AFTER NUT RAGE
SEOUL, South Korea (AP) — Nut rage imploded the career of a Korean Air Lines executive and embarrassed her family and country. But South Korean retailers are seeing an unexpected upside — a boom in sales of macadamia nuts. The flavorful nut was unfamiliar to many South Koreans until Cho Hyun-ah, the daughter of Korean Air's chairman, ordered a flight attendant off a flight earlier this month after she was served them in a bag, instead of on a plate. She resigned last week amid a storm of criticism. The incident, however, made macadamia nuts a household name in South Korea and with public curiosity about its taste piqued, sales jumped.
FACTORY OUTPUT ECLIPSES PRE-RECESSION HIGH
WASHINGTON (AP) — U.S. manufacturing output in November surpassed its pre-recession peak, as auto production kicked into a higher gear. The Federal Reserve said Monday that factory production rose 1.1% last month, up from a 0.4% improvement in October. Manufacturing output has risen 4.8 per cent over the past 12 months. It's now above the previous high set just before the downturn began in December 2007. The growth points to a U.S. manufacturing base that has been insulated from a turbulent global economy.
UAW HEAD: COMPANIES CAN RAISE PAY, BE COMPETITIVE
DETROIT (AP) — United Auto Workers President Dennis Williams says he's not buying the automakers' argument against wage increases for longtime workers. Williams told reporters at a meeting Monday that keeping Detroit competitive with foreign automakers can't always be done on the backs of workers. But he concedes that the companies' costs must remain competitive. Both sides will have to balance the competing interests when contract talks open with Fiat Chrysler, Ford and General Motors this summer. Longtime UAW workers have not had an hourly pay raise since 2007, although they have received hefty annual profit sharing checks. Entry-level workers who are paid about half of what veterans make got a pay raise in the 2011 contract talks.
LONDON BANKER BANNED FOR DODGING RAIL FARES
LONDON (AP) — A London banker has been banned from working in the financial services industry after he was caught dodging rail fares. The Financial Conduct Authority said in a statement Monday that Jonathan Burrows has been banned for not being "fit and proper." Railway officials say the former BlackRock director would pay only 7.20 pounds ($11.70) for his daily commute from the suburbs outside of London, instead of the full 21.50 pounds price required. By boarding at a station without a ticket gate barrier, he was able to exploit a loophole in the system of pre-paid transport passes. Burrows paid 43,000 pounds ($67,000) in an out-of-court-settlement with Southeastern railways.
BRAZIL: GOOGLE FINED IN PETROBRAS PROBE
SAO PAULO (AP) — A Brazilian court says it has fined Google around $200,000 for refusing to intercept emails needed in a corruption investigation at state-run oil company Petrobras. The federal court in the southern state of Parana said in a statement Monday that Google eventually did share the emails with Brazilian police several months ago but had to pay the fine for initially refusing to comply with the judicial order. The Mountain View, California-based company had insisted it could only hand over the messages if the Brazilian and United States governments made a joint request. A spokeswoman for Google confirmed the company "obeys judicial orders in Brazil" but declined to comment further. The emails in question were sent by a money changer under investigation in a money laundering scheme at Petrobras.