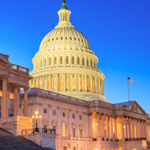 Real Estate Daily News Buzz  is designed to give news snippets to readers that our (yet to be award winning) editors thought you could use to start your day. They come from various business perspectives, real estate, government, the Fed, local news, and the stock markets to save you time. Here you will find the headlines and what the news buzz for the day will be.
The Dow Jones Industrial average rose 24 points, or 0.2%, to close at 15,639 Monday. The Standard & Poor's 500 rose six points, or 0.4%, to 1,768. The NAsdaq composite rose 15 points, or 0.4%, to 3,937. Benchmark U.S. crude for December delivery rose 1 cent to close at $94.62 on the New York Mercantile Exchange. Wholesale gasoline lost 2 cents to $2.53 a gallon.
TODAY IS ELECTION DAY IN TUCSON AND PHOENIX
Tucson and Phoenix are holding city elections Tuesday, with residents choosing city council members. In Tucson, the council is all Democrat, so even one of the Republican challengers for Wards 3 and 5 - Ben Buehler-Garcia and Mike Polak II - could break that clique. All voters, in a city wide election, will vote for all the wards. The outcome in Phoenix could mean a big power shift, while in Tucson one or both Republican candidates would break an all-Democrat council, the nine-seat Phoenix City Council is currently split between solid liberals and firm conservatives. In Tucson, voters should go to the polls for a replacement ballot or to drop off their ballot in this City wide, all mail-in election.
TRI POINTE MERGING WITH WEYERHAEUSER FOR $2.7 BILLION
IRVINE, CA - Tri Pointe Homes Inc. is combining with Weyerhaeuser Co.'s homebuilding business in a deal valued at about $2.7 billion, looking to become a bigger player in the sector as the housing market continues its recovery. Tri Pointe said Monday that the transaction will make it one of the 10 biggest U.S. homebuilders based on estimated combined equity market value. Until now, Tri Pointe's primary focus has been on midrange to upscale single-family homes in major metropolitan areas in southern and northern California. It recently added the Colorado market to its portfolio, but the deal with Weyerhaeuser expands its reach even further.
APPLE TO BRING 2,000 JOBS TO FORMER FISRT SOLAR MESA FACILITY
PHOENIX - Apple, Inc. confirmed Monday that is locating a domestic manufacturing plant to Mesa in the former First Solar facility. For earlier story on First Solar click here. Gov. Jan Brewer and the Arizona Commerce Authority announced the site selection. Apple will bring in 700 permanent jobs and create another 1,300 construction jobs to finish the build-out of the empty First Solar plant. Construction costs were not immediately available. Apple officials also issued a statement noting they are partnering with the Salt River Project to power the plant with solar and renewable sources.
OFFICE DEPOT OFFICEMAX MERGER WINS US ANTITRUST APPROVAL
The U.S. Federal Trade Commission voted to close its seven-month investigation into the merger of Office Depot and OfficeMax on Monday. The agency said the market has changed significantly since 1997, when it derailed Staple's acquisition of Office Depot. This clears the way for the office-supply companies to create a single retailer to compete with Staples. Office Depot and OfficeMax, the second and third largest office supply chains said the merged company would have more than 2,100 stores and combined revenue of about $18 billion compared with more the $24 billion in sales for Staples.
MICROSOFT / APPLE AMONG 6 TECH FIRMS ASKING NSA BE REINED IN
WASHINGTON - Six of the biggest U.S. technology firms are urging Congress to rein in the National Security Agency by requiring more transparency about surveillance and improved privacy protections. In a letter to a Senate Judiciary Committee, the tech giants applauded the introduction of the USA Freedom Act aimed at ending bulk collection of phone records and improve privacy protection in the Foreign Intelligence Surveillance Court. "Recent disclosures regarding surveillance activity raise important concerns both in the United States and abroad," said the letter signed by Google, Apple, Microsoft, Facebook, Yahoo and AOL. The companies, which have failed to win efforts to disclose details of their cooperation with U.S. surveillance programs, said more transparency would "help to counter erroneous reports that we permit intelligence agencies 'direct access' to our companies' servers or that we are participants in a bulk Internet records collection program."
SUNTECH POWER GETTING NEW $150 M GOVERNMENT OF CHINA BAILOUT
SHANGHAI - Troubled Suntech Power, a Chinese maker of solar products, said it would fight being forced into bankruptcy in the U.S. and was to receive a $150 million local government bailout. Suntech, once the world's biggest maker of solar cells and panels, sought market share by driving down prices to levels which some competitors claim were loss-making. Suntech announced in March that its main subsidiary in China would seek bankruptcy and restructuring. A government-backed firm, Wuxi Guolian Development Group, has now pledged to invest at least $150 million in the parent company, according to a Suntech statement this week. Guolian is backed by the government of the eastern city of Wuxi, where Suntech is based.
US AIRWAY'S FAILURE TO PROVIDE WHEELCHAIR - FINED $1.2 MILLION
WASHINGTON – The U.S. Department of Transportation (DOT) Monday fined US Airways $1.2 million for failing to provide adequate wheelchair assistance to passengers in Philadelphia and Charlotte, N.C. The fine is one of the largest ever assessed by DOT in a disability case. Of the $1.2 million fine, US Airways may use up to $500,000 for improvements in its service to passengers with disabilities that are beyond what DOT rules require. These include hiring managers to ensure the quality of the airline's disability services in Philadelphia and Charlotte, creating a telephone line to assist these passengers, purchasing tablets and other equipment to monitor assistance requests, providing compensation to passengers with disability-related complaints, and programming the airline's computers so that boarding passes identify passengers who request special services.
CANADA'S BROOKFIELD PROPERTY ADDS $1.4B TO GENERAL GROWTH
Toronto-based Brookfield Property Partners has agreed to buy an additional $1.4 billion worth of General Growth stock, bringing its stake in the Chicago–based REIT to 32%. "As a result of this and General Growth's strong organic growth prospects, we believe that the investment will earn a return that exceeds our target range of 12% to 15%," said Ric Clark, CEO of Brookfield Property Group, in a press release. Brookfield Property Partners, a subsidiary of Toronto-based Brookfield Asset Management, owns 300 office and retail properties totaling 250 million-square-feet. Its portfolio also includes a 37% stake in General Growth spinoff Rouse Properties and 2.9 million-square-feet of Brazilian retail properties. The transaction is part of a reorganization of a Brookfield Asset Management-led consortium of investors that helped recapitalize General Growth when it emerged from bankruptcy protection in March 2010. In April 2013, Brookfield Property Partners bought Brookfield's interest in the consortium. Now, several of the original investors have cashed out, and the consortium is being consolidated. Its total stake in General Growth will be 40 percent after the latest deal closes in the fourth quarter.
CNL COMMERCAIL REAL ESTATE HAS $300 MILLION TO INVEST
Orlando-based CNL Commercial Real Estate plans to invest $300 million during the next 18 months on retail, industrial and office acquisitions in the South and Texas. The investment comes in addition to $50 million in real estate projects under way and an additional $100 million for projects that have not broken ground. The new development fund comes from a variety of private sources, is not a real estate investment trust and is not being sold through CNL Securities, according to a company spokeswoman. Moses Salcido, formerly with Lee & Associates, now CNL Commercial Real Estate's new managing director, said he is optimistic the current business cycle will present continued opportunities in the company's core markets. He described the Orlando area as "probably more of a build market than a buy market." Class-A assets have "pretty much been picked over," which means that the focus is on producing and delivering more inventory, he added. To learn more visit https://www.cnl.com/commercialrealestate/contact.aspx
BLACKBERRY ABANDONS BID TO SELL ITSELF, REPLACED CEO INSTEAD
BlackBerry abandoned its bid to sell itself on Monday, and announced it will replace its chief executive. Fairfax Financial, BlackBerry's largest shareholder with a 10% stake, said it won't buy the struggling smartphone company and take it private but said that Fairfax and other investors will inject $1 billion as part of a revised investment proposal. BlackBerry said CEO Thorsten Heins is stepping down. Heins took over in early 2012 after the company lost billions in market value, but he failed to turn the company around with BlackBerry's new devices this year. Former Sybase chief executive John Chen has been appointed chair of BlackBerry's board of directors and will serve as interim CEO.
CHALLENGES FACING TWITTER HEADING INTO IPO THIS WEEK
As Twitter prepares to complete its initial public offering of stock this week, the San Francisco company's history of losses totaling nearly $500 million is raising questions about its ability to turn a cultural phenomenon into a sustainable business. Twitter has built a digital town square that's teeming with activity but riddled with financial potholes. Seven years after co-founder Jack Dorsey sent the first tweet through the online messaging service, more than 500 million posts are shared each day by everyone from the Dalai Lama to Justin Bieber. But all the chirping hasn't translated to profits — nor is it expected to any time soon.
HEDGE FUND GIANT SAC CAPITAL TO PAY $1.8 BILLION FRAUD CHARGES
SAC Capital Advisors will plead guilty to criminal fraud charges, stop investing money for others and pay $1.8 billion — the largest financial penalty in history for insider trading — to resolve criminal and civil claims against the hedge fund giant, the government announced Monday. The government said in a letter to judges presiding over Manhattan cases that the "proposed global resolution" of the criminal and civil cases against SAC Capital Advisors and related companies also includes an agreement that SAC will cease operating as an investment adviser and will not accept any additional funds from third-party investors. The company will pay a $900 million fine and forfeit another $900 million to the federal government, though $616 million that SAC companies have already agreed to pay to settle parallel actions by the U.S. Securities and Exchange Commission will be deducted from the $1.8 billion.
J&J TO PAY $2.2 BILLION TO SETLLE MARKETING ALLEGATIONS
WASHINGTON — Johnson & Johnson has agreed to pay over $2.2 billion to resolve criminal and civil allegations that the company promoted powerful psychiatric drugs for unapproved uses in children, seniors and disabled patients, the Department of Justice announced on Monday. The agreement is the third-largest settlement with a drugmaker in U.S. history, and the latest in a string of actions against drug companies allegedly putting profits ahead of patients. Justice Department officials alleged that J&J used illegal marketing tactics and kickbacks to persuade physicians and pharmacists to prescribe Risperdal and Invega, both antipsychotic drugs, and Natrecor, which is used to treat heart failure.
KELLOGG CUTTING JOBS AS CEREAL SALES SLIDE
NEW YORK — Kellogg is planning to cut its global workforce by 7% as the maker of Frosted Flakes, Rice Krispies and Special K struggles to convince Americans to eat more cereal. According to FactSet, Kellogg has 31,000 employees, suggesting the company plans to cut about 2,170 jobs. The company, which also makes Pop Tarts and Eggo waffles, also said Monday it expects earnings per share for the year to be toward the lower end of its previous projection as a result of weaker-than-expected sales.
MICROSOFT ENTERS 20-YEAR DEAL FOR TEXAS WIND POWER
HOUSTON — It takes a lot of energy to store all the data 1 billion people and 20 million businesses plug into their computers, phones, tablets and gadgets. So as part of an effort to become carbon neutral, Microsoft Corp. has entered a 20-year deal to buy power from a new wind farm in Texas, the first time the tech giant is directly purchasing electricity from a specific source. The deal announced Monday between Microsoft and RES Americas is being funded in part by money collected from a "carbon fee," an internal tax of sorts that the company has been charging its departments for every ton of carbon produced. Microsoft also hopes the deal will be a model for other parts of its global operations, said Brian Janous, the company's director of energy strategy.