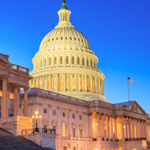 Real Estate Daily News Buzz  is designed to give news snippets to readers that our (yet to be award winning) editors thought you could use to start your day. They come from various business perspectives, real estate, government, the Fed, local news, and the stock markets to save you time. Here you will find the headlines and what the news buzz for the day will be.
The Dow Jones Industrial average rose 61.07 points, or 0.4%, to close at 15,570.28 Friday. The Standard & Poor's 500 rose 7.7 points, 0.4%, to 1,759.77. The NASDAQ composite rose 14.4 points, or 0.4%, to 3,943.36.
Benchmark U.S. crude for December delivery gained 74 cents to close at $97.85 a barrel on the New York Mercantile Exchange. Wholesale gasoline was flat at $2.59 a gallon.
JPMORGAN TO PAY $5.1 BILLION IN FANNIE, FREDDIE DEAL
WASHINGTON - JPMorgan Chase has agreed to pay $5.1 billion to resolve claims that it misled Fannie Mae and Freddie Mac about risky home loans and mortgage securities it sold them before the housing market collapsed. The Federal Housing Finance Agency, which oversees Fannie and Freddie, announced the settlement Friday with JPMorgan, the largest U.S. bank. A broader deal with the Justice Department is still being negotiated. JPMorgan sold $33 billion in mortgage securities to Fannie and Freddie between 2005 and 2007, according to the agency. That was the second-most sold to Fannie and Freddie ahead of the crisis, behind only Bank of America. The securities soured after the housing bubble burst in 2007, losing billions in value. In a statement Friday, JPMorgan called the agreement with the FHFA "an important step towards a broader resolution of the firm's" mortgage-related matters.
MARICOPA COUNTY CUTS TIES WITH FIRST SOLAR
PHOENIX - The Maricopa County Board of Supervisors this morning canceled its economic development contract with First Solar, Inc. two and half years after agreeing to provide a $20 million subsidy for the company to create thousands of jobs in the Valley. The county and the state agreed to economic incentives for the Tempe-based company in April 2011. The termination came after First Solar decided to stop activities at a Mesa facility and sell its Tempe building to an undisclosed buyer. See full story here.
LITTLE AMERICAN RESORT PLANS MAJOR EXPANSION
FLAGSTAFF – The City of Flagstaff plan staff have recommended that the Flagstaff Regional Paln be amended to include a 537-acre expansion plan of the Little American Resort even as local residents raise concerns about water and traffic. The project will include a new golf course, 1,400 houses, a shopping center and a second hotel. Little America is owned by the R.E. Holding family, who built the 247-room hotel in 1972. Also proposed is about 198-acres of recreational facilities, including FUTS trails, hiking and biking trails, and parks. Half of the proposed development would be open space and non-gated neighborhoods.
STOCKS RISE ON MICROSOFT GAINS, OTHERS
NEW YORK (AP) - Strong third-quarter results from technology companies drove investors into stocks on Friday, giving the market its third straight weekly gain. After reporting results that topped expectations, Microsoft rose 6% and Amazon.com rose 9%. The Standard & Poor's 500 index hit a record. The NASDAQ is the highest it's been in 13 years. The gains were broad. All 10 industry groups in the S&P 500 rose, led by telecommunications with an increase of 1%. Earnings for companies in the S&P 500 index are expected to grow 4.5% in the third quarter over the same period a year ago, according to S&P Capital IQ, a research firm. While respectable, that rate of growth is less than half what was expected at the start of the year. Some market watchers say even that profit growth may not last. They note that much of it is coming from cutting expenses, not increasing revenue, as the global economy remains sluggish.
LONG-LASTING US FACTORY GOODS ORDERS RISE 3.7%
WASHINGTON - The Commerce Department said Friday orders for durable goods rose 3.7% in September, above the 0.2% gain in August. But a 57.5% jump in aircraft orders accounted for nearly all the gain. Durable goods are meant to last at least three years. A jump in demand for commercial airplanes boosted orders for long-lasting U.S. factory goods last month.
ON ACA EXCHANGES, PIMA COUNTY HAS NATION'S LOWEST PREMIUMS
TUCSON - In the 34 states now participating in the new federally managed health insurance exchange, Pima County is shown to have the lowest premiums in the country in a review conducted by the New York Times. The review, based on the price of a silver plan for a 50-year-old, showed premiums for insurance purchased on the exchange to be inversely proportional to the number of competing insurers in a given county. In Pima County, where eight insurers were competing, a 50-year-old would pay $235 per month for a silver plan. In Baker County, Georgia, where only one insurer was participating, the same 50-year-old would pay $673 per month. Or so we are told if we were able to register on healthcare.org.
UNITED AIRLINES FINED $1.1 MILLION FOR TARMAC DELAYS IN JULY 2012
WASHINGTON - United Airlines will pay more than $1 million in fines for stranding passengers on 13 planes for more than three hours on the tarmac during a stormy day last year at Chicago's O'Hare International Airport, federal officials announced Friday. The $1.1 million fine is the largest levied against an airline since 2010, when new rules took effect that bar airlines from stranding passengers on the tarmac for longer than three hours without giving them the opportunity to leave the plane, according to the U.S. Department of Transportation. Of the $1.1 million, United will pay the United States $475,000; the remainder covers mitigation measures for affected passengers and significant corrective actions by United to enhance future compliance with tarmac delay requirements.
McDONALDS ENDS LONG-TERM RELATIONSHIP WITH HEINZ
McDonald's has lost its taste for Heinz ketchup. The fast-food giant said in a statement Friday that it is cutting ties with the condiment company following management changes there. A former Burger King CEO became head of Heinz in June. Heinz is led by Bernardo Hees, who is also a partner at 3G Capital. 3G teamed up with Warren Buffett's company Berkshire Hathaway to buy Heinz earlier this year. Hees still serves as vice chairman of Burger King's board. McDonald's uses Heinz products only in Pittsburgh and Minneapolis restaurants in the U.S., limiting the impact of the change to overseas markets.
A REAL ESTATE AGENT'S WORSE NIGHTMARE - HUMAN BONES, OCCULT SHRINE DISCOVERED AT NEW LISTING
DENVER – When a real estate agent sent cleaners to clear out a vacant house, they uncovered a mysterious find. Human bones and an occult shrine were discovered in Colorado suburbs. The cleaning crew found an altar, cauldron and human remains in a shed outside Denver in suburban Lakewood. The home's former resident moved in 1998 to Central America and has since died. The cleaning crew discovered the human bones and a dark magic shrine, authorities said. "They just started gutting everything, throwing it away and when they got to the shed, that's when they found this stuff," Lakewood, CO police spokesman Steve Davis told the Daily News. An altar collected dust next to aging candles and old liquor bottles. A large cauldron was filled with long sticks and — detectives discovered — bones. The majority of bones were clearly animals, Davis said. Mammal skulls. A hoofed leg bone that seemed to come from a goat. But detectives believe three or four were human. One appears to be a partial skull, Davis said. Another could be a leg bone. To read more: https://www.nydailynews.com/news/national/human-bones-occult-shrine-discovered-colorado-cops-article-1.1493868#ixzz2inRRvINv
VOLVO & ELECTROLUX TO LAY OFF 4,000 WORKERS
STOCKHOLM - Industrial heavyweights Volvo trucks and Electrolux announced a total of 4,000 job cuts around the world on Friday when they published disappointing figures for the third quarter. The two companies, major players in the auto and home appliance industries, will each axe 2,000 jobs, they said in separate statements.Volvo's net profit was far below analysts' expectations, and profit at Electrolux slumped by nearly 30%.
CHINA'S OCTOBER'S PMI HITS STRONGEST PACE IN 7 MONTHS
BEIJING -- China's manufacturing activity expanded at its strongest pace in seven months in October, HSBC said Thursday, adding to evidence the world's second-largest economy is recovering. HSBC's preliminary purchasing managers' index (PMI) for this month hit 50.9, a significant improvement from September's 50.2 and the highest since 51.6 in March. The strong performance in October came on the back of "broad-based modest improvements" in the Chinese economy, said Qu Hongbin, a HSBC economist in Hong Kong.
TUCSON'S WORLD OF BEER OPENS MONDAY
TUCSON - World of Beer a rapidly-expanidng netwokr of beer-centric taverns known for its over 500 craft brews from around the world, craft spriits and tavern fare, will open it 51str location October 28 in Tucson. The tavern - located at 350 E Congress Street - is World of Beer's first in Tucson and second in the state of Arizona. Located at The Cadence in downtown Tucson, World of Beer Tucson will boast over 500 bottles of beer and 50 rotating taps. A 1,500 square-foot patio compliments the 3,000 square-foot tavern, which is open from 11:00 a.m. - 2:00 a.m. daily, with Tavern Fare served all day long. The World of Beer will be open from 9:00 a.m. to 2:00 a.m. on Saturdays and Sundays during football season. This location is proud to partner with all local Arizona breweries. "We are very excited to become a part of the growing craft beer scene in the Tucson community, " says JP Watts, World of Beer Arizona Craft Beer Buyer, "We really look forward to bringing new and rare products into the local market!"