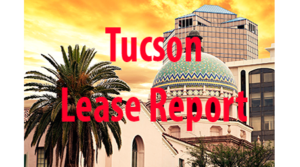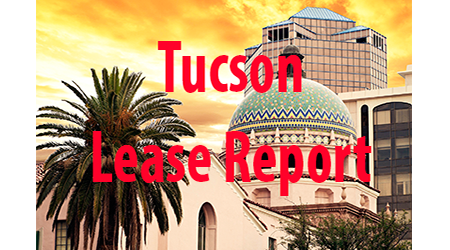 The following commercial leases were reported to the Real Estate Daily News for the Tucson Lease Report from Jan. 29 thru Feb. 2, 2018.
RETAIL – 4439 N. ORALE RD., TUCSON
GVD Commercial Properties, Inc. leased 21,510-square-foot former Golfsmith space at 4439 North Oracle Road to Base Hits Tucson Inc. The tenant plans to open a D-Bat facility offering batting cages and personal training for baseball and softball, including developmental youth camps and private lessons, as well as equipment, and apparel. D-Bats has over 50 locations in 14 states. This will be the first D-Bat facility in Tucson; other Arizona locations are in Mesa and Peoria. The space is located at the northwest corner of Oracle and Wetmore and across from the Tucson Mall. Other tenants in the shopping center include Ross, Pier 1, and Longhorn Steakhouse. Roy Drachman of Roy Drachman Real Estate represented the tenant. Terry Dahlstrom of Volk Company represented GVD Commercial Properties, Inc.

OFFICE – 2920 N Swan, Ste 226, Tucson
Bernhard TME, LLC leased 2,892-square-feet at 2920 N. Swan, Suite 226, Plaza Palomino.   Andrew Sternberg, Phil Skillings and Ben Craney from NAI Horizon represented the landlord and David Montijo with CBRE represented the tenant in this transaction.
OFFICE – 100 N. STONE AVE., TUCSON
Inspired Fitness, LLC leased 2,256-square-feet of office space at 100 N. Stone Avenue in the Pioneer Building. Michael Coretz of Commercial Real Estate Group of Tucson represented the tenant. David Volk and Bruce Suppes of CBRE represented the landlord, Holualoa Pioneer, LLC, in the transaction.
RETAIL – 661 W. VALENCIA RD., TUCSON
Riesgo Barbershop has leased 1,608-square-feet at 661 W. Valencia Road, from GS Property Investments, LLC, for a 3-year lease term. Robert J. Nolan of Oxford Realty Advisors handled the transaction.
RETAIL – Oro Valley Marketplace
Oro Valley Jiu-Jitsu, LLC leased 1,455-square-feet in Oro Valley Marketplace at SWC Oracle & Tangerine. Matt Milinovich with Strategic Retail Group and Dave Dutson with NAI Horizon represented the landlord and Greg Furrier with PICOR represented the tenant in this transaction.
RETAIL – 1057 N. KOLB ROAD, TUCSON
Red Star Vapor, L.L.C leased 1,380-square-feet at 1057 North Kolb Road. The space is located at the southwest corner of Speedway and Kolb within Sunburst Plaza, which includes tenants such as Pizza Hut, Cricket, and H&R Block. Debbie Heslop, CCIM, and Dave Hammack of Volk Company represented Sunburst Plaza, L.L.C.
RETAIL – 7555 W. TWIN PEAKS, MARANA
The Springs Church has extended their lease at 7555 W. Twin Peaks in Marana from John Kai, Jr. LLC, the landlord.
Login for additional information. Send sales and leases to REDailyNews@outlook.com