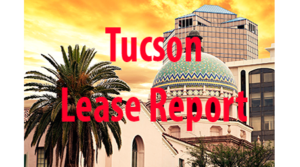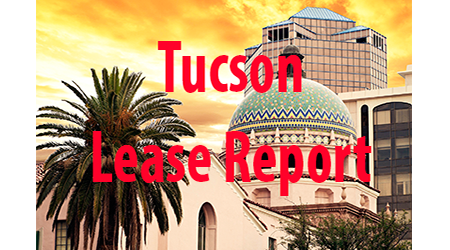 The following commercial leases were reported to the Real Estate Daily News for the Tucson Lease Report from Jan. 1 thru 5, 2018.
OFFICE – 1310 W. ST. MARY'S RD., TUCSON
Skin Concierge, LLC; Dr. Mark Austein & Dr. Rachel Schacht has leased 1,369-square-feet at 1310 W. St. Mary's Road, Suite A, from Campana De Plata, LLC; Dr. Rene Dominguez.  Lori Casey and Cameron Casey of Oxford Realty Advisors represented the Tenant and Lori Casey and Doug Marsh of Oxford Realty Advisors represented the Landlord in the transaction.  A new facility and medical practice.  Skin Concierge is a full-service dermatology and aesthetician practice.
RETAIL – 3820 W. RIVER RD, MARANA
Arizona Ice Cream Company, Inc., which will be opening the Tucson area's first Pinkberry frozen yogurt leased 1,100-square-feet at 3820 W. River Rd., in the Marana Marketplace in Marana, Arizona. The long-term lease totals $457,071.  "Arizona Ice Cream Company, Inc. also operates two local Cold Stone Creamery stores and plans to open up to four Tucson-area Pinkberry locations over the next 12 to 18 months," Scott Soelter of NAI Horizon said. Pinkberry, which offers frozen desserts, originated in Los Angeles in 2005 and now has more than 260 locations in 20 countries. It is headquartered in Scottsdale, Arizona. Tenants at Marana Marketplace include Sprouts, PetSmart, Conn's, Sports Clips, and Guitar Center. Managing Director Scott Soelter of NAI Horizon's Tucson office negotiated the lease on behalf of the tenant. The landlord, Marana Marketplace Partners, LLC of Tucson was represented by Melissa Lal of Larsen Baker.
RETAIL – 3951 W. INA RD., TUCSON
Chadron EFGAZ, LLC dba Eat Fit Go leased 988-square-feet at 3951 West Ina Road, Suite 123, Tucson. The space is located in a pad building that is also occupied by Starbucks and T-Mobile within Thornydale Plaza, a Target and Lowe's anchored center at the southwest corner of Ina and Thornydale. Access Commercial represented the tenant. Dave Hammack of Volk Company represented the landlord, I.T. Investments One, L.L.C.
Send sales and leases to REDailyNews@outlook.com