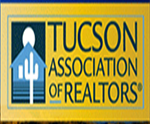 Tucson Association of REALTORS® Endorses Fimbres, Kozachik and Watson for Tucson City Council
TUCSON, Arizona -- The Tucson Association of REALTORS® (TAR) is endorsing Richard Fimbres, Steve Kozachik and Gary Watson in the November General Election for seats on the Tucson City Council.
TAR CEO Randy Rogers announced, "Tucson's future depends on great leadership.  Richard Fimbres and Steve Kozachik have led our city through challenging financial times and have demonstrated their commitment to bringing quality jobs to our region.  We were proud to partner with Richard and Steve in the passage of  Proposition 101 this year to fix our roads and protect our public safety officers."
Rogers also stated, "Gary Watson will bring fresh, independent thinking and leadership to the Tucson City Council.  His lifetime of service to our community as a firefighter and educator bring character and skills that will improve the lives of every Tucsonan and the quality of life in our city."
The Tucson Association of REALTORS® is the largest trade association in Southern Arizona with over 5,100 members.