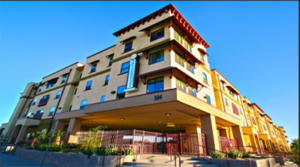 TUCSON, Arizona — Pierce Educations Properties (PEP) of San Diego, California (Frederick Pierce, President /CEO) has acquired The Junction at Iron Horse, a 232-bed  / 76-unit student housing community located near the University of Arizona at 504 East 9th Street in Tucson.
The Junction at Iron Horse is an off-campus transit-oriented development located within 850 feet of a Sun Tran bus stop on Toole Avenue and 400 feet from the Tucson Modern Street Car stop at 4th Avenue and 9th Street. It is also located within 800 feet of two new public parking structures near 4th Avenue and Toole Avenue, with pedestrian and bike routes prevalent in the area and a Walk Score of 90, one of the highest in the Tucson area.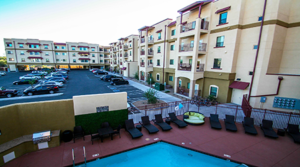 The community offers one-, two-, three- and four-bedroom units with bed-to-bath parity. Community amenities include a swimming pool, lazy hammock courtyard, outdoor lounge area, 24-hour fitness center and computer center with a study lounge.
The property commanded a sale price of $19,320,221 ($254,213 per unit or $83,277 per room).
PEP has established itself as one of the leading student housing buyers in the U.S., and built a strong reputation.  Since 2007, PEP has completed more than $800 million in student apartment acquisitions representing 20,000 beds, ranking among the Top 10 buyers in the country over that time frame.  In addition, PEP is targeting more than $350 million in Core, Core Plus and Value-Add acquisitions over the next several years through strategic deployment of programmatic institutional equity capital commitments.
The seller, HRB Tucson is an affiliate of John Buck Company (Bob Sotak, member) of Chicago, Illinois and built the 100,511-square-foot property in 2013 with Royal Properties. A global firm, The John Buck Company (JBC) of Chicago handled the management oversight of the project. With more than three decades of experience, JBC has a strong track record of innovation in the field.
To learn more, login and see RED Comp #4873.