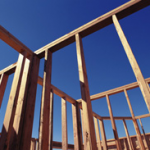 If the number of lots being bought by homebuilders is any indication, homebuilders' optimism bodes well for Tucson in Q4. During the last quarter 2016 over 720-lots have sold to-date. That's an increase of over 200% from Q3 and a 28% increase over Q4 2015.
The National builder sentiment index released last week had reached its highest point in 11 years, on the expectation of tax cuts and regulatory changes. See RED News here for full story: https://realestatedaily-news.com/us-homebuilders-turn-increasingly-optimistic/
Some of the latest year end land sales for metro Tucson follow:
NORTHWEST SUBMARKET
D.R. Horton bought 8 more finished lots at Fianchetto Farms within Gladden Farms Master Planned Community for $306,000 ($38,250 per lot) from Fianchetto Farms, LLC. This was the second takedown of a 49-lot option within this 114-SFR lot subdivision. D.R. Horton began construction here last August. Dan Feig and Aaron Mendenhall of Chapman Lindsey Commercial Real Estate Services in Tucson handled the transaction. To learn more, see RED Comp #4379.
Miramonte Homes bought four lots at La Reserve Villas for construction of townhomes for $220,000 ($55,000 per lot) from Pusch Ridge Properties, LLC of California. Buyer was exercising a rolling option for 49-lots at La Reserve Villas. To learn more, see RED Comp #4278.
SOUTHEAST SUBMARKET
A newly platted 25-lot infill project was purchased by Richmond America Homes for $1.25 million ($50,000 per lot) from Tucson Land and Cattle Company. The 19-acre Rancho Reina subdivision, located northeast of Old Spanish Trail Road and Los Reyes, received final plat approval on November 9th from the City of Tucson. Both buyer and seller were self- represented in the transaction. To learn more, see RED Comp #4340.
SOUTHWEST SUBMARKET
Richmond American continues to build at Madera Highlands Villages at Madera Highlands Community in Sahuarita where they added another 3-lots for $266,880 ($88,960 per lot). These one-acre lots were part of a rolling option with MK Company Southwest of Scottsdale and represent 60% of the total option here. Will White and John Carroll with Land Advisors Organization in Tucson handled the transaction for buyer and seller. To learn more, see RED Comp #4350.
RB Price and Company of Tucson (Rick Price, principal) bought 336 platted and 59 partially developed lots at Diablo Village Estates for $630,000 from RES-AZ DVL, LLC of Florida. Diablo Village Estates Townhomes consists of approximately 5.95 acres with 59 partially developed lots and Diablo Village Estates is 89 acres platted for 336 SFR lots. Located near Valencia and Ajo in Southwest Tucson submarket, property is near Casino Del Sol Resort, Tucson International Airport, Raytheon, and UA Tech Park.  Ben Becker and Adam Becker with CBRE in Tucson represented the seller in this transaction. To learn more, see RED Comp #4349.