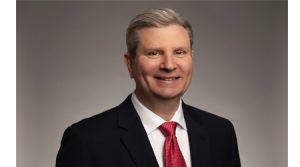 PHOENIX, ARIZONA (Nov. 17, 2023) – NAI Horizon is pleased to announce the addition of retail specialist Lance Sherwood, LEED AP B+C, as a Senior Associate.
Sherwood holds the designation of LEED AP BD+C from the U.S. Green Building Council. He holds real estate licenses in Arizona and Montana and is a member of ICSC.
Sherwood specializes in retail and retail land opportunities in both Arizona and Montana. He will work with developers, investors, and tenants in the purchase, sale, or lease of land, shopping centers, and retail spaces.
"We are excited to have Lance join our team," said NAI Horizon CEO/Designated Broker, Terry Martin-Denning. "His unique background gives him a skillset that brings tremendous value to our clients."
Sherwood brings a diverse background with 30 years of experience, starting in architecture, moving into development with Weingarten Realty, and then as a commercial real estate agent with Willis Property Company. For six years, he represented clients in the purchase, lease, and sale of real estate in the education, land, and commercial sectors.
Before his career in real estate brokerage, Sherwood worked for eleven years as a Senior Development Manager of the Western Region for a national retail REIT. He
started his career working for various architecture firms, completing projects across the U.S. and internationally.
Sherwood holds a bachelor's degree in architecture from the University of Wisconsin-Milwaukee. He is a civilian co-chair of the Daisy Mountain Veterans Parade and co-chair of the Goldwater Institute Real Estate Gifts Committee. A native of Green Bay, Wisconsin, Sherwood enjoys traveling, cooking, hiking, and supporting local events.